For the past two years, 45 expert volunteers from Sodexo, our founding partner, have contributed 270 days of solidarity missions in Africa, Asia, the Middle East and Latin America. They have put their skills to work on school feeding programs and food emergencies, including the United Nations World Food Programme.
Feedback from their experiences.
December 2018
Rwanda - Ineke Vreugdenhil is part of the Sodexo purchasing team in Benelux.
She recently completed two weeks volunteering on a mission between the country's south and west to evaluate and make recommendations on food security, quality and supply logistics directly to the World Food Programme (WFP) and indirectly to the Rwandan government. Visiting a school in Karongi District, a teacher told her, "Since WFP's school feeding program has been in place, 100% of the students are in class and malnutrition has disappeared!"

November 2018
Tunisia - François-Xavier Violette is a pioneer of Stop Hunger's Your Engagement Advanced Hub (YEAH!) Program.
Already a volunteer in October 2016, Sodexo's Regional Purchasing Manager in Tunisia took on his second mission: "Local procurement in rural areas fits perfectly with my work. I am even more willing to cook meals for students who walk many kilometers every day between their homes and school."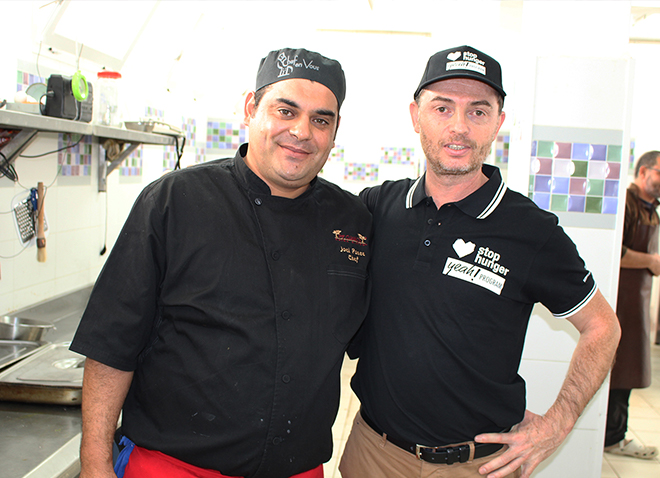 Bolivia - With more than 20 years of experience in different countries,Stéphane Champagne is head of Sodexo's Energy and Resources business in Brazil, meaning he is an accomplished expert in the delivery of quality of life services, including foodservices, in hard-to-reach communities.
Stéphane accompanied WFP in an audit of school cafeterias to improve the facilities and the completeness of meal preparation, including menus. His recommendations also helped in training cooks to ensure hygiene and food safety, which represents a major challenge in the country.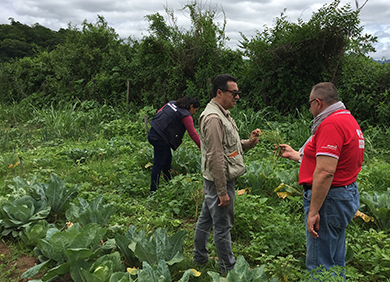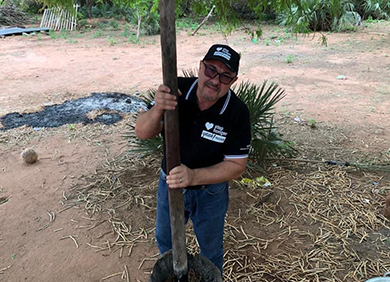 Guatemala - The mission of Mayra Barrera, Sodexo Director of Procurement in Colombia, was to analyze and improve the entire supply system to prepare school meals with more fresh local produce.
In the 10 schools visited, 88% of the students are girls, an indication that this WFP assistance program also supports their education. "I hope this school feeding program will grow with the help of Stop Hunger volunteers. If the right people are working for the right goal, dreams can come true. Let's stop hunger!"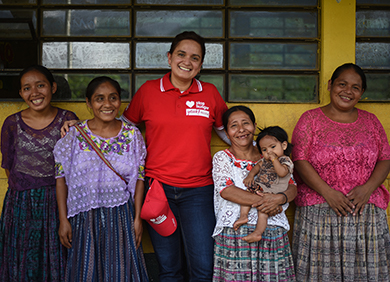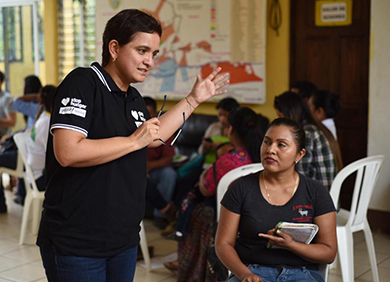 Ethiopia - "I want to bring my skills and share best practices to help the most disadvantaged people and communities in Ethiopia to fight against food-borne diseases," says Pascale Antonus, Sodexo Director for hygiene, food security and environment for corporate strategic accounts.
October 2018
Benin - Improving the lives of students in 320 schools in Benin is a challenge taken up by Cyrille Bertrand, Regional Purchasing Manager at Sodexo France.
As part of the Stop Hunger YEAH! program and in partnership with the World Food Programme, Cyrille brought his expertise to the field for two weeks. His recommendations are enabling WFP to make progress on increasing local purchases and ensuring quality standards and food safety.