The Stop Hunger YEAH Program (Your Engagement Against Hunger) is a skills-based volunteering program that allows Sodexo experts to bring their knowledge and expertise to the field, on local or international missions, from a few days to 2 weeks
Over the past two years, 68 volunteers from Sodexo, our founding partner, have contributed 459 days of solidarity missions in Africa, Asia, the Middle East and Latin America. They have worked with the World Food Programme to put their skills to work on homegrown school feeding programs and emergency assistance. Here are our most recent missions from this summer.
(More information about The Stop Hunger YEAH Program)
BHUTAN – June 2019
AbdurRahmaan Muhammad, a Sodexo India expert in Kitchen Design and Building, spent two weeks in Bhutanese schools. His mission was to analyze at least 25 critical points and to make recommendations on the kitchen production line, storage rooms, and equipment, which would in turn optimize the design, layouts and usability of the 440 school kitchens. One of the primary schools serves two and a half more meals than it was built for; Abdur created recommendations to ensure the sanitation and the safety of its storage rooms.
CONGO (République Démocratique) – July 2019
Christelle Mfufu, project manager of Stop Hunger's Goodness Platform, analyzed a property in the DRC to establish a permaculture farm in Maluku, near Kinshasa. This farm will contribute to the food of the local community with its 500,000 inhabitants, boost employment of youth and women, and train tomorrow's farmers. This property will eventually allow women, once trained, to grow and sell produce so they can earn a proper income.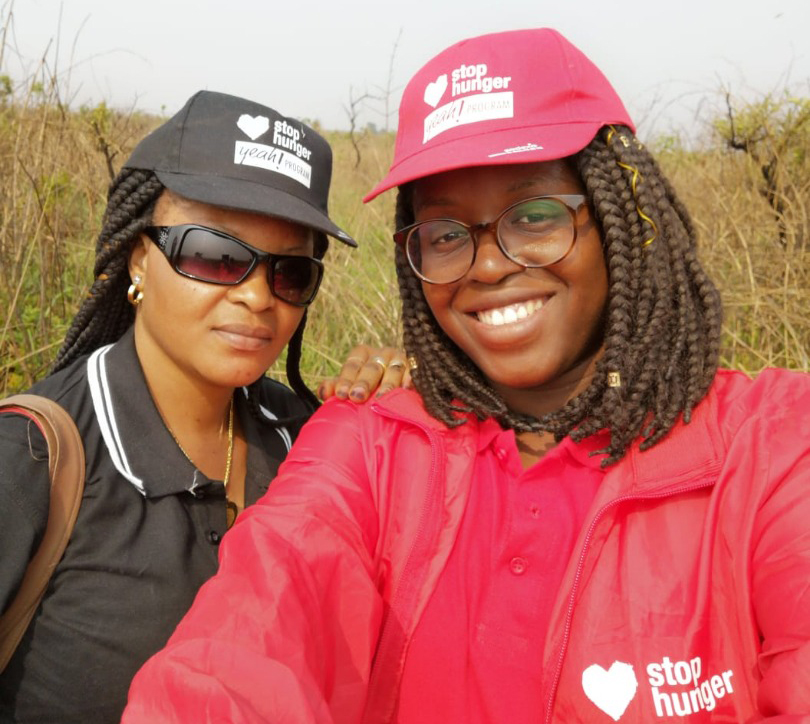 GUATEMALA – July 2019
Half a year after Mayra Barrera's mission, Angela Forero, Food Supply Chain expert in Colombia, spent two weeks in Guatemala to follow up on the previous mission's recommendations. Angela not only set up tools to track the progress made, but she also helped to optimize the supply of fresh and local produce (50% from family farmers), storage, and transportation to schools. This pilot program is part of a school feeding law to ensure the health and education of 2.5 million children.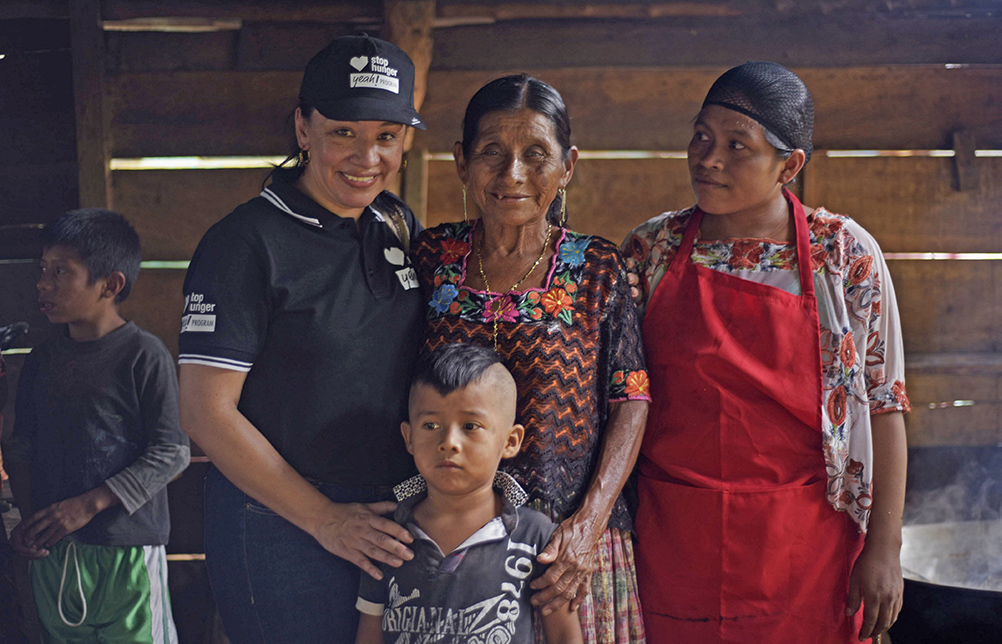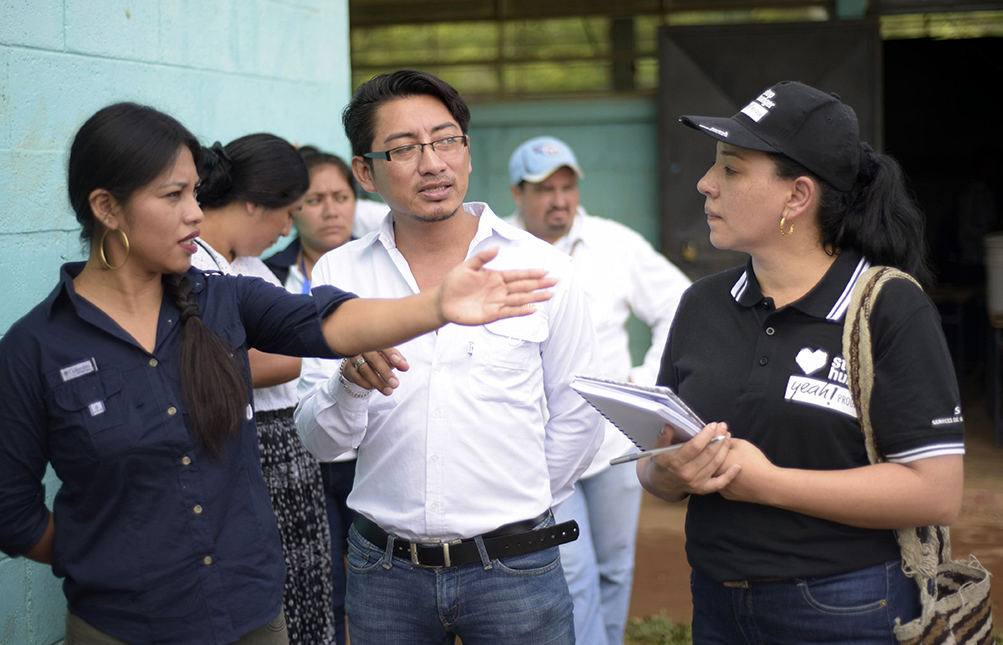 NAMIBIA – July 2019
Sodexo expert Craig Cunningham, HSE Executive, Government & Agencies, in Dubai, audited the supply chain and made recommendations on food quality and safety for 370,000 children in 1,400 schools in Namibia. Craig made proposals such as washing children's hands with mandatory running water and checking the quality of the stocks weekly. The long-term goal of the mission is to professionalize women involved in food management and preparation and empower them with skills that could lead them to find jobs in the formal economy.