Since 2020, Stop Hunger has been taking action to help those most in need to overcome the unprecedented food crisis linked to the pandemic.
The global health crisis and its social and economic repercussions have worsened food insecurity, and no country is spared. The health crisis is becoming a "crisis of inequality," affecting the most disadvantaged, including the homeless, refugees, the elderly and low-income families. Job losses have pushed young people, women and employees on temporary, low-skilled or self-employed contracts into precarious situations.
Since the beginning of the pandemic and this unprecedented food crisis, Stop Hunger has distributed 8.5 million meals along with its volunteers, donors and founding partner Sodexo. In addition to food aid, Stop Hunger has made an exceptional donation of over US$4 million to provide immediate and effective support to 200 food banks (some of which are members of the international Global FoodBanking Network present in 44 countries), NGOs and associations in the most affected countries.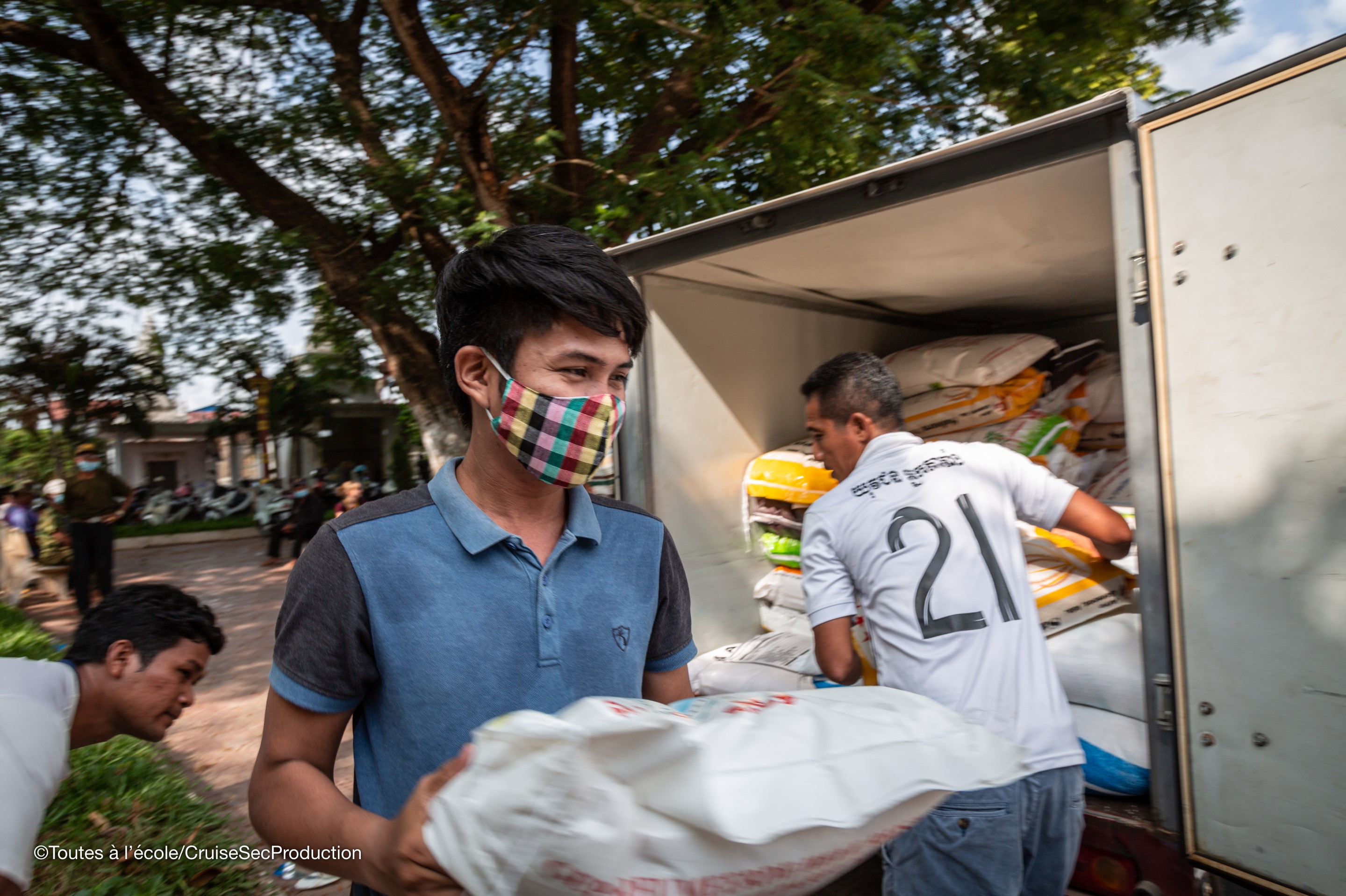 Food insecurity has no borders. In 2021, Stop Hunger continued to provide support: in France with the Restos du Cœur charity, in the United States with Share Our Strength, in Great Britain with FareShare, in Australia with Foodbank Australia. We also upped our support in Brazil, Colombia, Indonesia, the Philippines and India, where the poorest communities particularly suffered from lockdowns and the second wave of the pandemic. Through online fundraising, we helped provide emergency food aid to 19,200 beneficiaries of the India Food Banking Network, and helped improve the living conditions of 3,600 farmers and beekeepers in remote villages supported by UTMT - the Under the Mango Tree Society. In Brazil, nearly 330,000 people in need have benefited from a prepaid Stop Hunger card – a sort of digital food basket – which allows them to buy basic necessities from local merchants more easily and quickly.