In 2021, to bring its partners together and mobilize its donors, STOP HUNGER is reinventing itself thanks to a new approach: an amazing 100% virtual event, with on-set debates and exclusive stories shot in Madagascar, Jordan, Haiti and Bolivia to meet inspiring women, committed to their communities.
Join the Stop Hunger e-event
on March 11th, 2021 at 7 pm (Paris time).
Feel free to like, share and react throughout the live event, via our YouTube chat and by using the hashtag #StopHungerLive.
This program, entitled 'United for a Hunger Free World', is part of a larger picture. The challenge: Empower women to unleash their full potential through education and work to get out of extreme poverty and end global hunger.
By honouring Stop Hunger, its commitments, its people and its partners such as the World Food Programme (Nobel Peace Prize 2020), Sodexo, Les Restos du Coeur or the association Toutes à l'école, we open a debate of public interest to raise awareness and awaken consciences.
United, we have the power to build a Hunger Free World. The operation is supported by the TF1 Group through its iconic media Aufeminin, Marmiton, Fresh and Just Better.
Discover 4 innovative projects you can support
Whether it is Darlen's vegetable gardens, Emilienne's cooperative, Wardeh's renovation company, or Rytshlande rice fields, these four initiatives improve the income of families and the education of children, helping to end hunger sustainably.
Emilienne Ranotsinjo, head of MIRAY HINA association
Canteens that got it right in Madagascar: in Southern Madagascar, Emilienne and her agricultural cooperative of 35 women help feed 700 students while contributing to the local economic development of her community and the empowerment of women.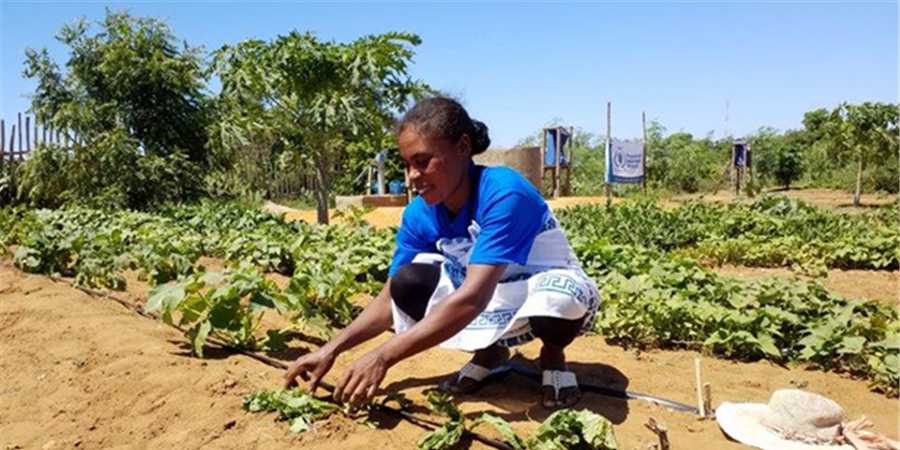 Wardeh Aloush, a woman micro-entrepreneur head of NOJOOM
Social cohesion benefiting from women's work and gender equality: In restoring schools and hospitals in Jordan, Wardeh also improves the image of work performed by women and their role in society. Her team is a model of social cohesion that allows four women to earn a living with dignity, while participating in the renovation of public places.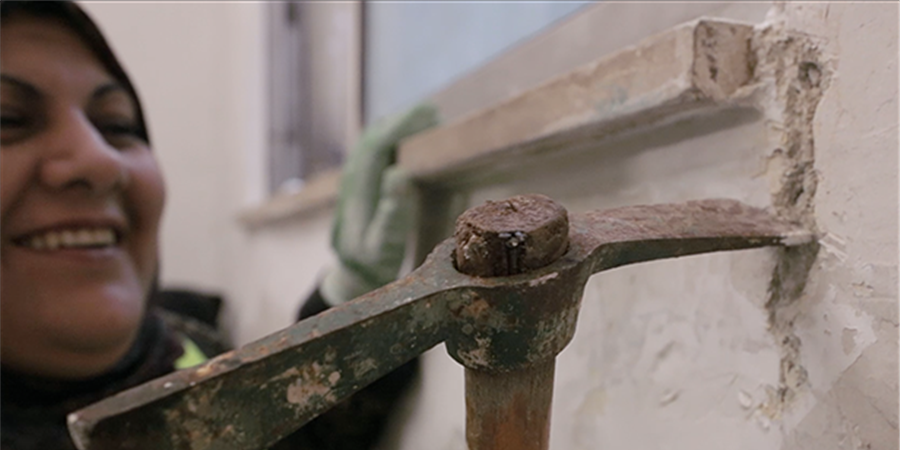 Rytshlande Rivière, Secretary General of IMAD
A win-win food program in Haiti: in Nippes, a department of western Haiti, the school meals of 29,000 children are made with 100% local produce. IMAD, her agricultural cooperative of 42 members - including 32 women - supplies locally-grown rice to schools in the area, as well as contributes by helping develop the local community.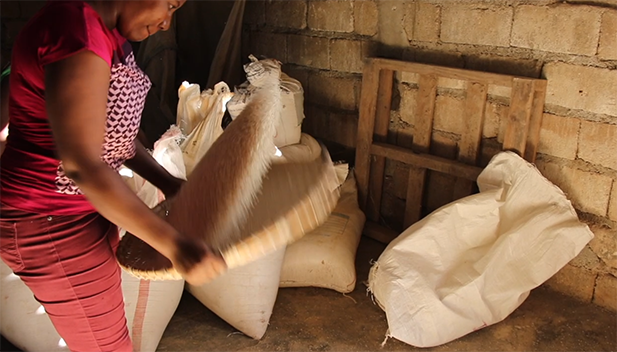 Darlen Velasco Torrez, agronomist committed to healthy school feeding
Vegetable gardens full of future in Bolivia: by creating 56 school gardens, Darlen Velasco Torrez contributes to the well-being of her community; more fresh and local produce, more children better fed and educated, more mothers trained in necessary gardening skills, more income and improved social equality.