Catering, bakery, pastry ... all over the world, these dynamic food businesses represent millions of workers, including women in precariousness. Training allows them to professionalize, have a job, be independent and regain a decent life.
Discover 7 programs supported by Stop Hunger and its founding partner Sodexo.
Rolls, bruschetta, French toast, pancakes, breadsticks, or chocolate fondants… are on the menu of the professional training in traditional baking, set up by the NGO Manos en Acción. Its objective is to help women, living in poverty and in vulnerable situations, to acquire skills and become micro-entrepreneurs. In 2020, 30 women took their courses via WhatsApp, with videos and educational documentation; due to the lockdown, they could not be hosted in the community kitchen of Cafayate to Manzanares, Greater Buenos Aires, which has been completely renovated and is in the process of certification. Education, food, nutrition and catering are at the heart of Manos en Acción's mission, key factors of health and development for families and communities.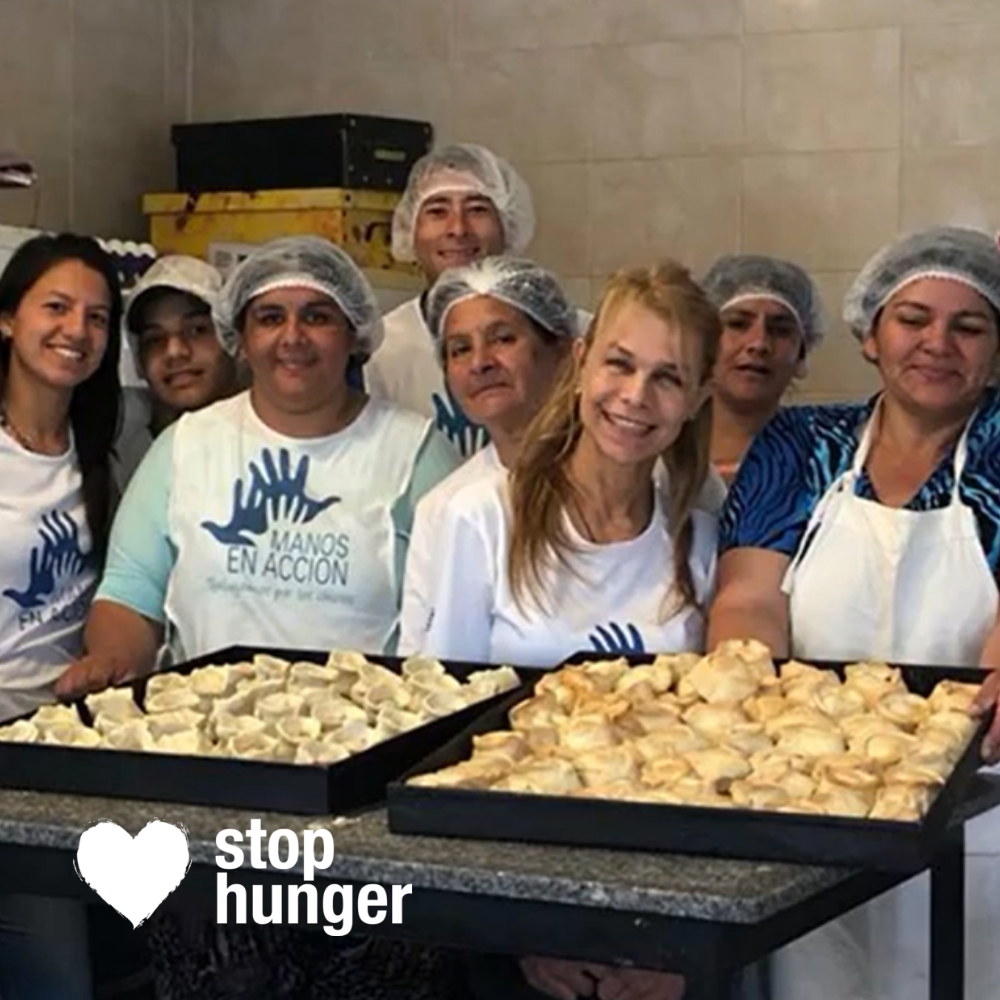 On the same model, around 25 young girls per year have benefited from a cooking apprenticeship since 2020, thanks to the three-year partnership with AFESU (Women's Association for Social and Academic Studies). In addition to cooking classes, they benefited from personal development, entrepreneurship and empowerment workshops as well as courses to better understand the job market. "Counting on Stop Hunger' support allows us to further professionalize our training, to support and empower our students to pursue their studies, employment or the creation of their business", says Elis Kauahara Araújo, AFESU Development Manager. Like many higher schools, since last May AFESU has applied a hybrid training model, with a rotation of face-to-face students.
"Grajaú is the largest suburb of São Paulo, where 360,000 inhabitants live in very precarious conditions and where women, who represent 70% of heads of families, are victims of domestic violence", notes Celso Garbaz, social manager of the Anchieta Grajaú Institute. In 2019, a culinary school was created where Sodexo contributes with skills training and Electrolux Food Foundation provided all the equipment. Food recycling – the art of getting the most out of food and leftovers without wastes, to prepare meals on a low budget – is part of this learning. This school allows them not only to train 48 women each year, but also to prepare and distribute 2,000 meals a day to the children and young inhabitants of Grajaú.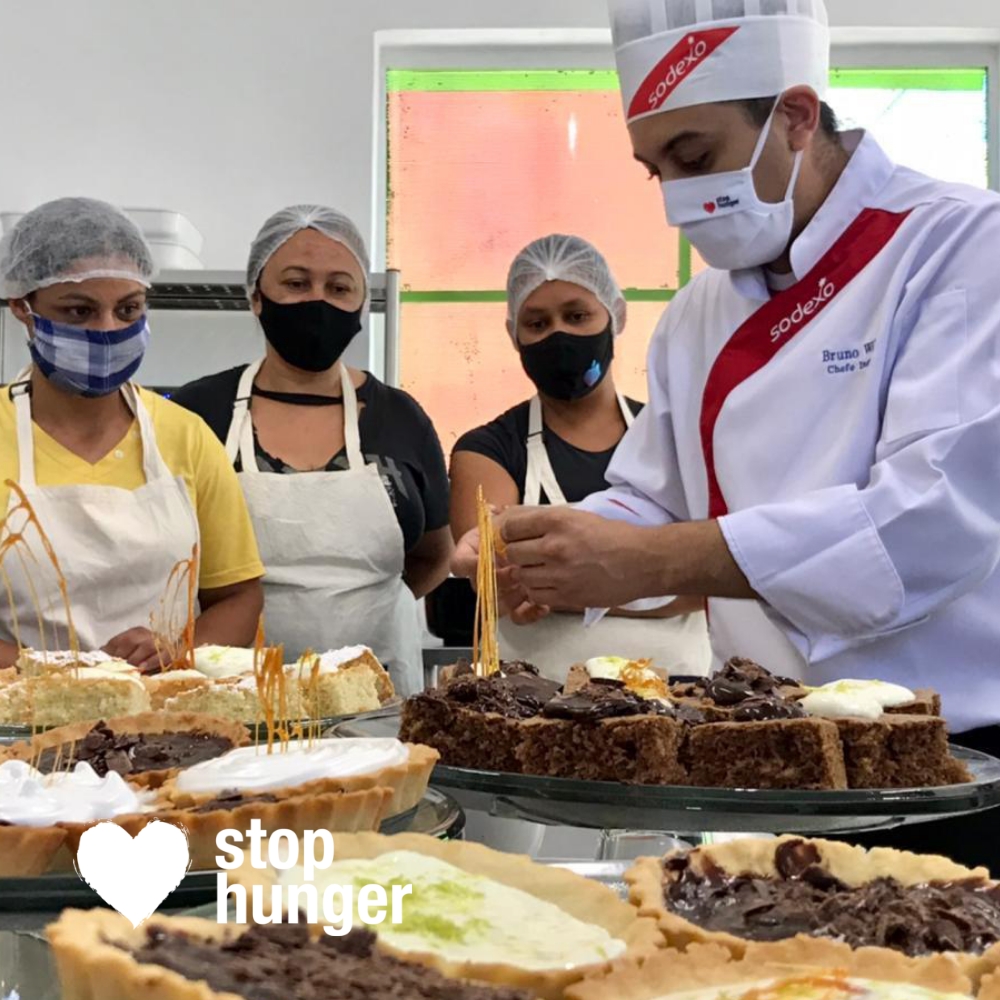 TWB is a professional training program aimed at disadvantaged women, far from employment, some are homeless, released from prison or immigrants. Baking, financial literacy and business management classes take place in a small social and solidarity-based bakery business, located at 10 km south of Washington, in the old town of Alexandria, where 15% of the inhabitants have an income below the poverty line. It is also a place for them to build trust, self-confidence and real friendships. The results of this qualification are very encouraging with 88% of the students certified "ServSafe" during their training, a game changer on the labor market.
By December 31, 2021, Together We Bake plans to train an extra 40 women and extend support for more than 200 former members, giving them lasting support and encouragement to find employment and stability.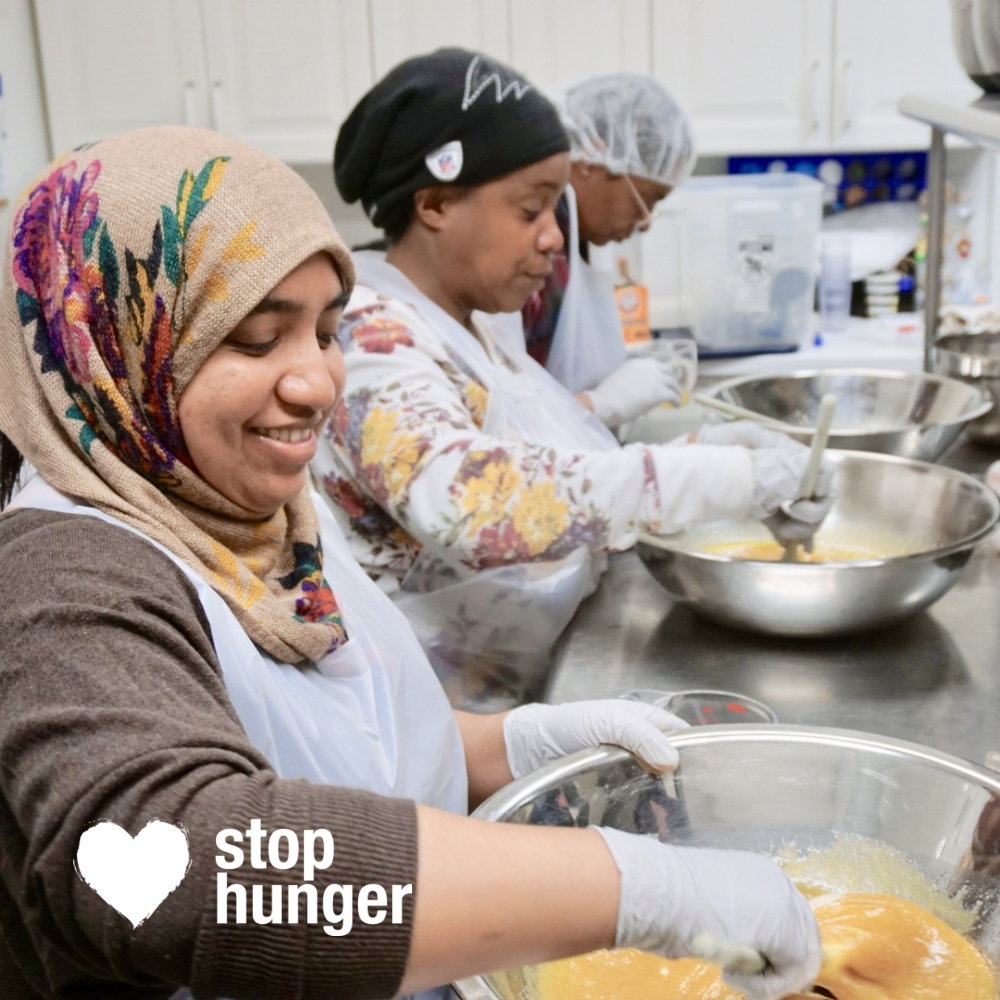 "Having a job is a first step to moving forward. With the Tremplins du Coeur and Sodexo, Stop Hunger opened a door for me", says Nour Alkhouri, Syrian, arrived in France 7 years ago with her husband and son. Previously supported by Les Restos du Cœur, our partner in France for 17 years, Nour is one of 21 female graduates, 7 of whom have been hired by Sodexo after obtaining their training certificate as kitchen helper or technical foodservices employees. This program was co-created in 2019 with Les Tremplins du Coeur, the Restos' training organization.
"I wanted to cook and be independent. I was offered training at Les Tremplins du Coeur, the opportunity to earn a diploma, start a sustainable business and acquire technical skills such as compliance with health rules. My training took place over six months … I worked in different kitchen positions… A week after graduating, I had a contract", explains Luz-Maria Hämmerle, another woman who benefited from this training in 2020.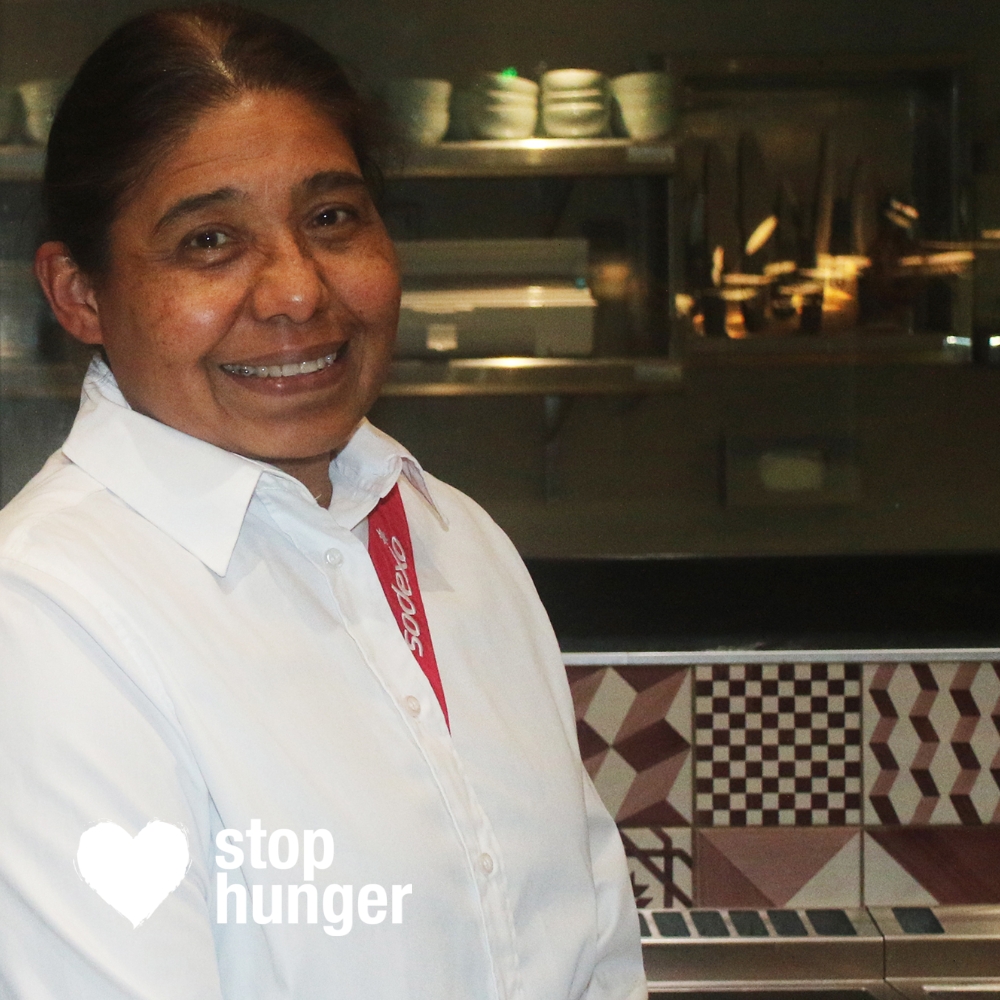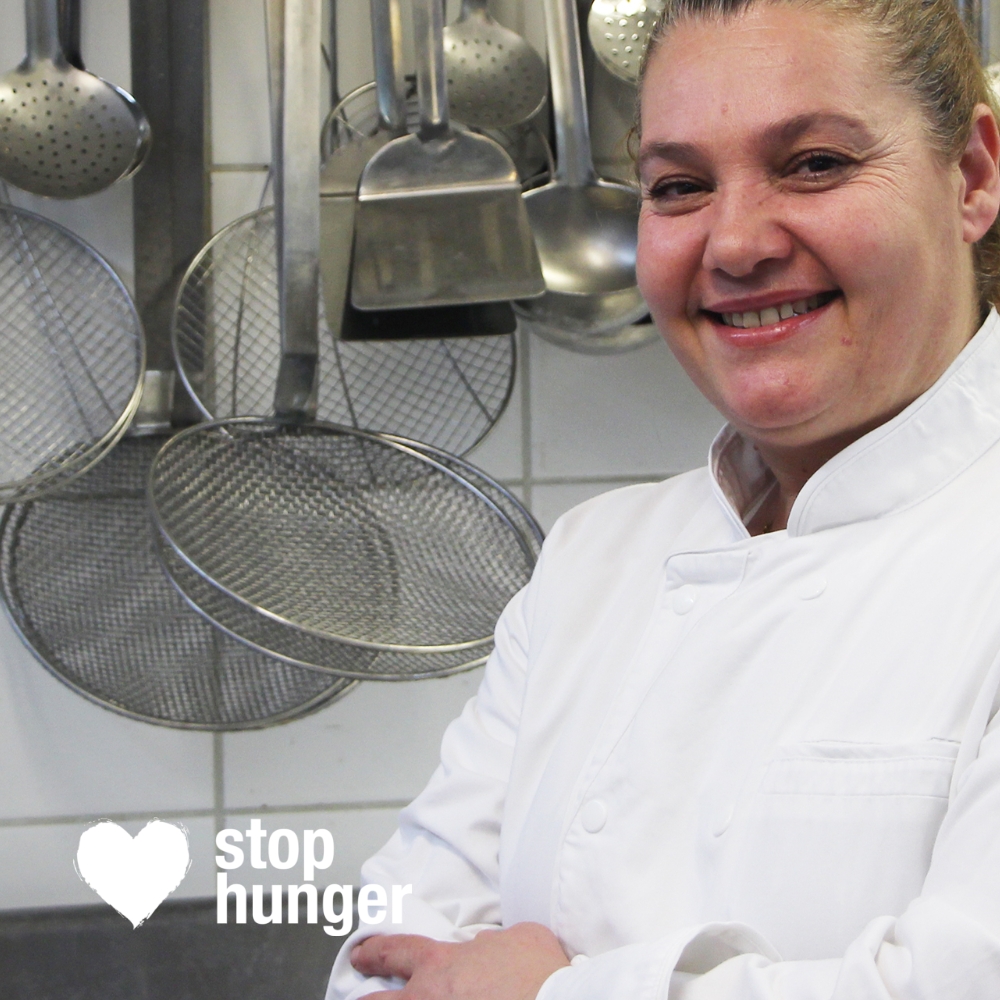 On the left: Luz-Maria Hämmerle - On the right: Nour Alkhouri
The Shilpi Foundation, based in Ahmedabad in the state of Gujarat, northwest India, works with many partner companies such as Tiffins & Thots, a catering and social enterprise located in Mumbai. Together, they train and support women chefs from disadvantaged backgrounds to set up their own businesses. To become micro-entrepreneurs, each year, around 10 women benefit from quality cooking classes – using fresh, local and wasteless cooking – as well as management and marketing courses. This helps them develop their activities, especially as the financing of a new kitchen and a new outlet in Mumbai are included in this program. "Today, I have confidence in myself and I know that I am able to manage my business while respecting food safety standards", says Seema Gaikwad, a single mother of two, who has created 7 jobs for women, managing the catering for a client business of a 100 employees.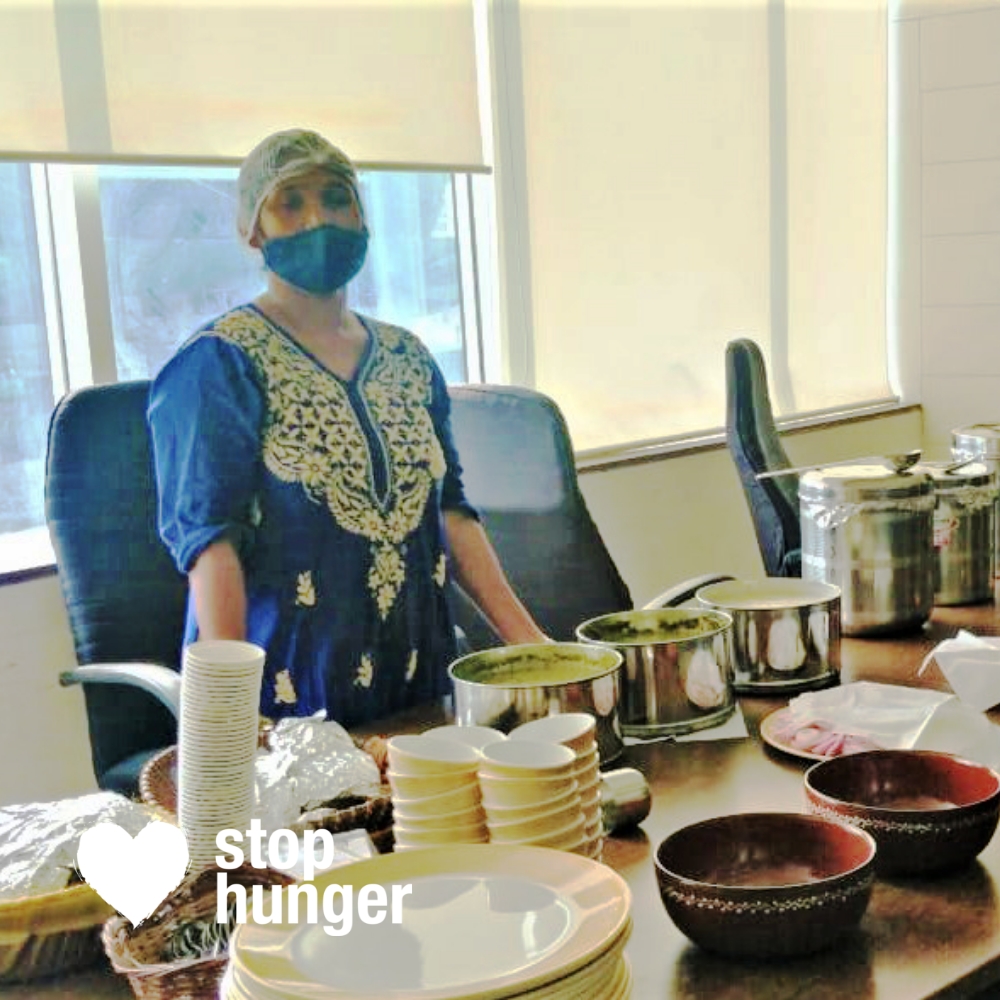 Since 2018, the traditional "collective kitchens" (comedores populares, created by a popular women's social movement in the 1970s) have hosted 30 innovative cooking and nutrition workshops – Cocinas Bondadosas (Kind Kitchens) – where already over 300 mothers have learned to cook tasty meals, on a low budget, making the most of food and leftovers, and eliminating wastes.
With the support of Stop Hunger, over the next 2 years, 51 kitchens will enable these women to benefit from nutritional know-how, recipes, advice and follow-up from Sodexo experts.