As the world faces an unprecedented food crisis, emergency aid continues to save lives, and remains one of Stop Hunger's key pillars of action. Over the past year, Stop Hunger has helped provide essential relief to over 788,000 beneficiaries facing emergency situations.
"Share the Meal": 230,000 meals donated to those impacted by Ukraine conflict
At the outset of the conflict in Ukraine in March 2022, Stop Hunger quickly mobilized to help provide essential food aid to those impacted.
Stop Hunger teamed up with Sodexo, its founding partner, and the United Nations World Food Programme (WFP) to set up a customized fundraising challenge on the WFP "Share the Meal" app. Sodexo employees and partners all over the world were invited to contribute.
The campaign ran from early March until 30 June 2022, with further donations coming from Sodexo Group. A total of 230,000 meals have now been funded, allowing WFP to provide critical support to beneficiaries in and around Ukraine.*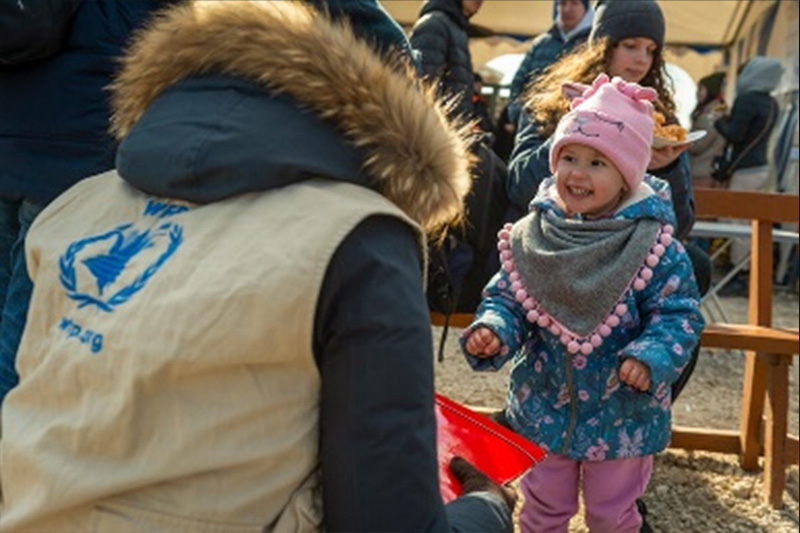 © WFP-Giulio d'Adamo
Ukraine conflict: further solidarity
In order to provide further support on the ground, we allocated €100,000 of emergency fund to our partner, the European Food Bank Federation (FEBA). The funds were allocated to foodbanks that are FEBA members in countries bordering Ukraine, supporting refugees fleeing the conflict zone.
Local solidarity actions were also led by Stop Hunger volunteers employed by Sodexo in countries bordering Ukraine, providing relief to the most vulnerable through collaboration with NGOs.

Emergency aid in Lebanon and Madagascar with WFP
In 2021-2022, Stop Hunger provided €200,000 towards emergency food aid in Lebanon and Madagascar through its partnership with WFP.
In Lebanon, funds went towards supporting refugees and Lebanese families with lifesaving food and basic assistance.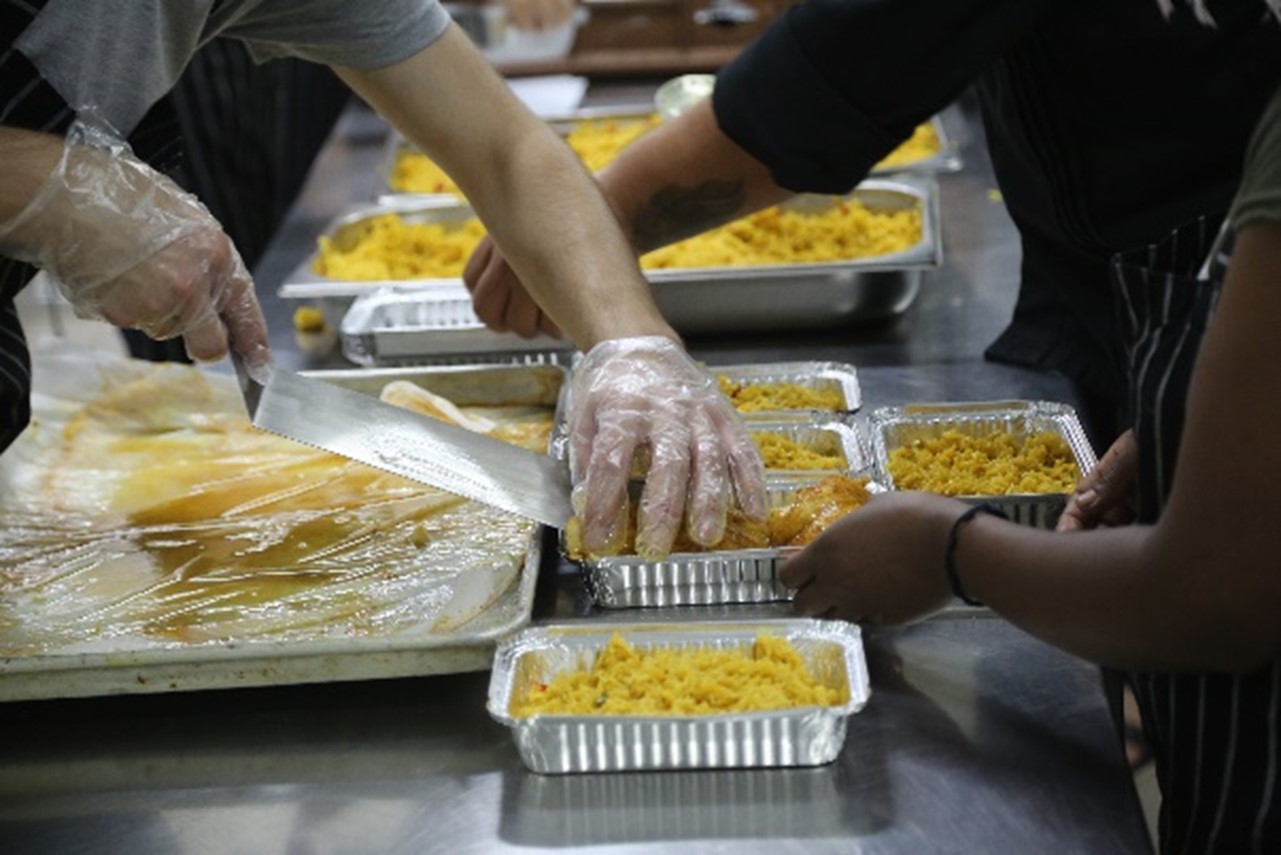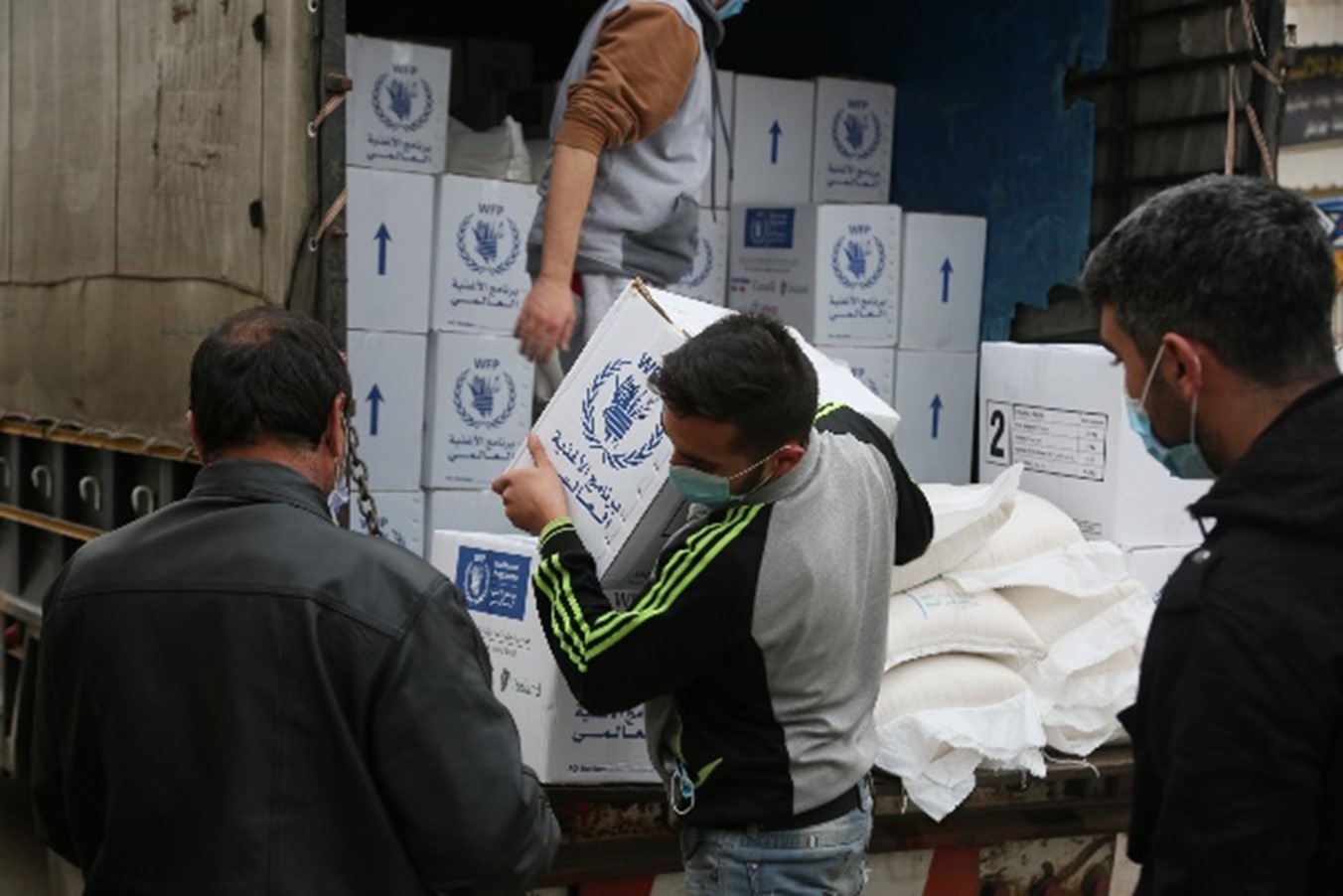 Lebanon © WFP-Edmond Khoury
In Madagascar, our contribution funded the purchase of 85.65 metric tonnes of CSB+ (fortified corn-soya blend), which was distributed to pregnant and lactating women in the drought-stricken southern part of the country.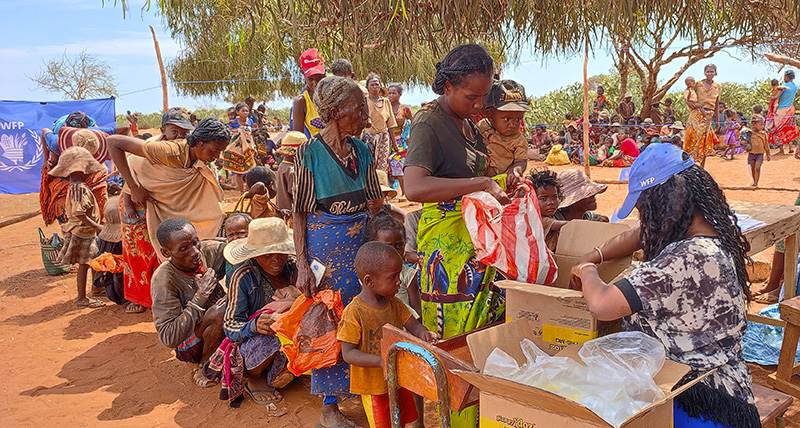 © WFP/Malalaniaina Cathy Jessica
Stop Hunger appeal in South Africa
Following an appeal from local Sodexo teams in South Africa, we gave more than €15,000 to support communities impacted by devastating flooding in the South-East of the country in April 2022, collaborating with the NGO Gift of the Givers. Coupled with food donations, the funds benefited 512 families living in precarity
"We thank Stop Hunger and Sodexo for their swift support during the initial phase of our intervention. Our support continues to reach families in the region with resilience-building interventions, such as the provision of boreholes, emergency response training, and rebuilding of schools", said Dr. Imtiaz Sooliman, Founder, Gift of the Givers.
Solidarity elsewhere in the world
Beyond the above examples, Stop Hunger's emergency aid in 2022 extended to support vulnerable communities in Brazil and Haiti.


*Money raised is converted by WFP into the equivalent number of meals, using the average price point of €0.50 per meal
Madagascar © WFP/Tsiory Ny Aina Andriantsoarana