Today, 30 June, marks the end of a four-month fundraising campaign led by Stop Hunger and our founding partner, Sodexo, to help the United Nations World Food Programme (WFP) provide food aid to those displaced in and around Ukraine.
Share the Meal: global campaign
Sodexo employees and the wider Sodexo/Stop Hunger ecosystem were invited to donate via a customized version of WFP's "Share the Meal" app.
All funds raised go towards providing food and meals to those displaced due to the crisis in Ukraine.
Since the start of our campaign on 4 March, we have shared the equivalent of 174,000 meals* via the app:
74,000 meals donated by over 1,000 donors across 36 countries
A contribution of a further 100,000 meals donated by Sodexo
Tim Hunter, WFP Director of Private Sector Partnerships and Fundraising, said: "Last year, grain from Ukraine fed 400 million people around the world. This year, "the world's food basket" has plunged into war. WFP is feeding more than 3 million people here every month. We're also bringing life-saving support to those fleeing the conflict and seeking refuge abroad – most of them vulnerable women and children. We can only do this with your support. I want to personally thank Stop Hunger, Sodexo, and the generous people who donated through Share the Meal. Your help is already reaching those most in need. Thank you."
Mouna Fassi Daoudi, President, Stop Hunger, said: "I am proud of the way we were able to set up and deploy our Share the Meal campaign and raise funds, working hand in hand with our founding partner Sodexo and our long-term partner, the World Food Programme. A huge thank you to each individual who has contributed to the campaign and helped us make a difference – and a big thank you to Sodexo for topping up the funds raised, allowing us to help reach even more vulnerable people."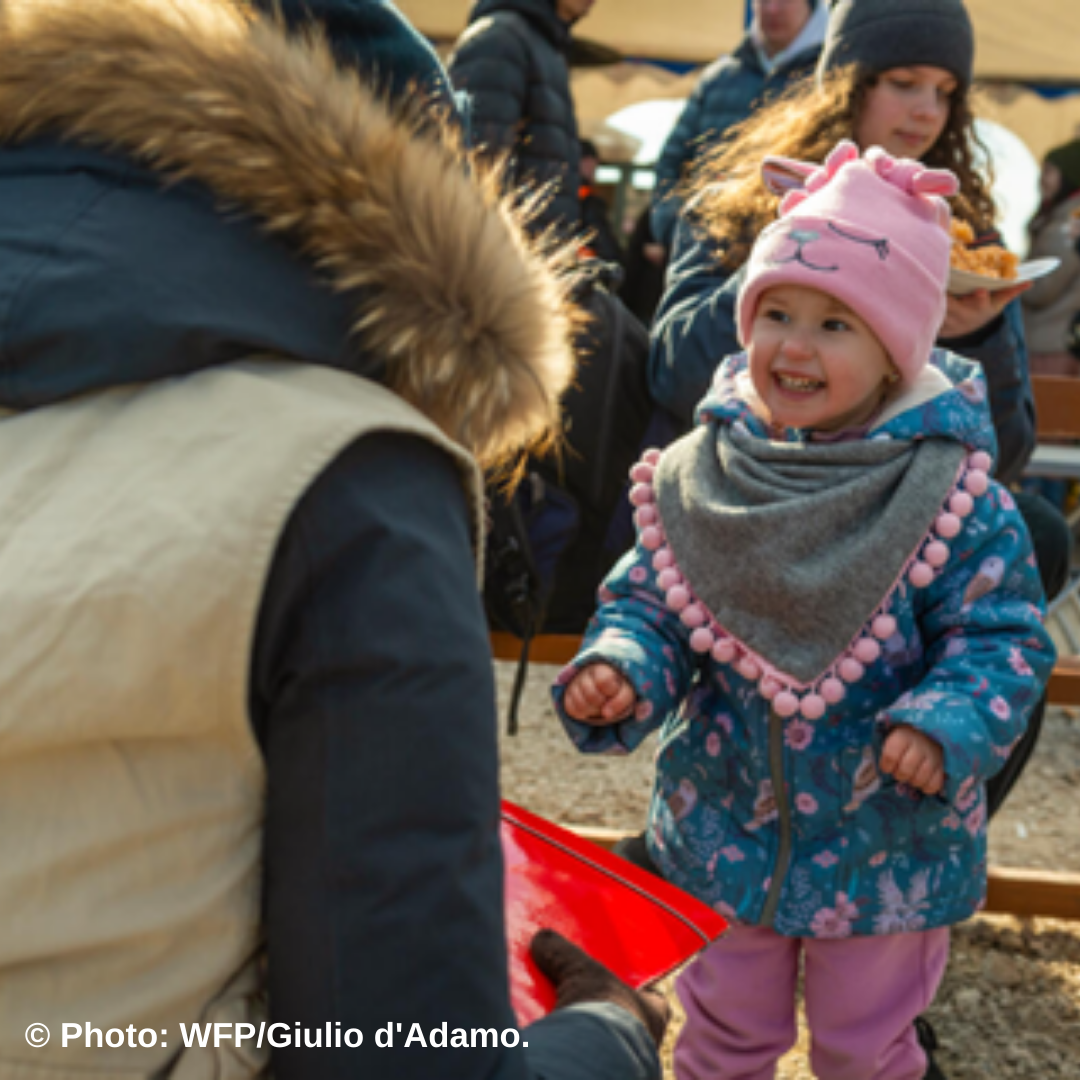 Supporting local food banks
In addition to the global Share the Meal campaign, Stop Hunger activated its emergency fund at the outbreak of the crisis in Ukraine in March.
A first donation of €50,000 was sent to European Food Bank federation's network (FEBA) of foodbanks in bordering countries to help alleviate food insecurity and support local displaced populations. A second donation of €50,000 is being allocated to countries currently under pressure.
*Money raised is converted by WFP into the equivalent number of meals, using the average price point of 0.80 USD per meal.