Volunteers play an important role in the work we do at Stop Hunger. That's why each year we pay homage to colleagues from our founding partner, Sodexo, who are setting an example of what can be achieved through volunteering actions.
Tonight, 10 March at our Supporters Evening at the Seine Musicale, we announced the four laureates of the Stop Hunger Volunteer Awards 2022.
They were presented their trophy by Anna Notarianni, President of Sodexo France and member of the board of Stop Hunger.
"For me, getting involved as a volunteer, in particular in the difficult context we are living in, is a way to have a true, tangible impact not only on the quality of life of each one of us, but also on society and the planet", she affirmed.
Let's meet the laureates!
Thien Dao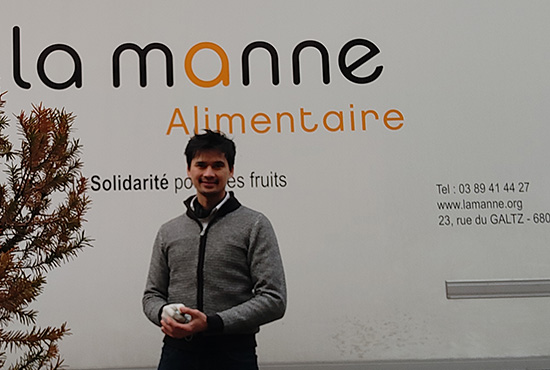 Thien is a Sodexo site manager in Colmar, France. For the past 15 years he has been volunteering at La Manne, a local charity that distributes food surplus to those most in need.
"My role in the charity is to collect food surplus from our partners (supermarkets, grocery stores, local producers…), totalling to about 300 tons collected in a year. In addition, I make use of my expertise as a Sodexo site manager to support the charity: I have put in place a hygiene protocol for the staff in training at la Manne's social café."
Laure Daumas et Vanessa Gasnier
Laure and Vanessa are both dieticians at Sodexo France. They took part in a skills-based volunteering mission with the NGO CARE in Haiti. They developed a tool to help track and prevent undernutrition in children and facilitated virtual training sessions for the local teams.
"We are extremely proud to have been able to bring, jointly and individually, our help and nutritional expertise to children in need on the other side of the world and to work, even on a small scale, for the common good of humanity." 

Patrice Jacomet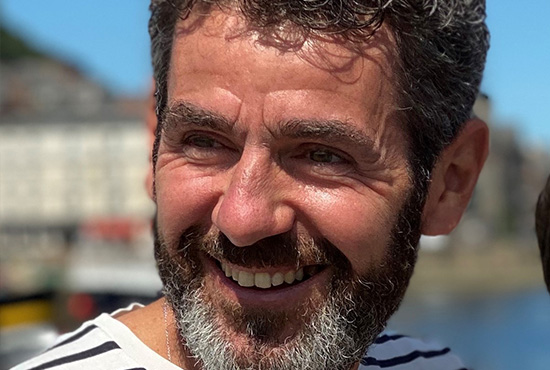 Patrice is Deputy Legal Council at Sodexo France and a true Stop Hunger champion, taking part in our fundraising activities since 2015. He is also a member of the Marcassins du Cœur, a charity that fundraises through sporting activities, and Nianing Solidaire, a charity which supports local communities in Senegal.
"Sporting and charitable values are vital to me and help me achieve a good work-life balance. Soon, I'm going to run the Marathon des Sables in aid of Nianing Solidaire. The charity is building a Water house in Senegal, providing access to drinkable water. It will also be an important gathering place for local women."